Law to help Canada's news industry, and combat fake news, to be tabled within days
[ad_1]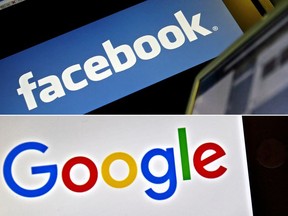 Article content
OTTAWA — Heritage Minister Pablo Rodriguez is poised to bring forward legislation within days to make digital giants compensate Canadian media outlets for reusing their news content.
Article content
The bill is expected to be modelled on a law in Australia making tech companies such as Google pay for news content on their platforms.
Rodriguez has previously said the bill is a priority, and that it will help support Canada's media industry and combat fake news circulating on the internet.
The online news law will create a framework for professional media outlets to collectively negotiate compensation deals with online platforms.
NDP Heritage critic Peter Julian said his party has been pushing for legislation to support the Canadian news industry, particularly hard-pressed local papers that have been folding due to lack of advertising.
Julian said half the local papers in his riding have closed. He argued that web giants have a "moral obligation" to financially support Canada's news industry as they benefit from using its material on their platforms.
Article content
Although he said the party supports the principle of a bill, which he says should be based on Australia's model, the NDP will have to examine its detail after it is published to determine whether it will earn their full backing.
"Ensuring there is adequate and effective payment for these news sources is really important," he said.
The NDP recently entered into a confidence and supply agreement that will allow the Liberal minority government to stay in power until 2025 in return for a host of policy pledges, including on affordable dental care and medication.
Rodriguez says in the last 15 years about 450 Canadian news outlets have closed, with the vast chunk of advertising revenues going to big digital companies.
Article content
At a virtual conference in February, the minister said the bill being prepared would help preserve Canada's independent media, which he said is "in crisis."
The bill will be modelled on the law recently introduced in Australia but will have some Canadian adaptations, including keeping the government at "arms length," he indicated.
The law would also include a regulator and impose arbitration if a fair deal could not be struck between Canadian media and companies including Google and Meta, formerly known as Facebook.
Digital giants are expected to resist the plans.
Google's vice-president of news Richard Gingras said at the virtual conference that Google sends traffic to news sites worth around half a billion dollars a year and it's important to "protect the open internet" and the principle of free linking between sites.
He said Australia's arbitration model was unbalanced and unpredictable and he hoped Canada would come up with a more workable blueprint.
Gingras suggested one option could be a fund digital giants could contribute to in support of Canada's media, based on a formula.
Google declined to comment.
[ad_2]

Source link